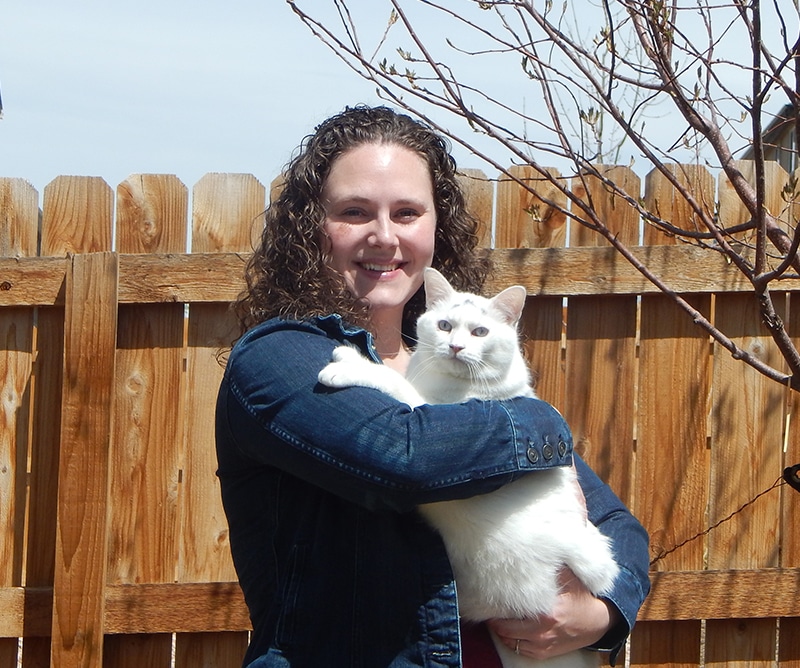 Jennifer Rose, DVM
With more than 20 years of experience in the veterinary field, Dr. Rose has worked in all facets of her profession. Early in her career, she worked as a kennel assistant and veterinary office manager. Eventually, she became a veterinarian and a hospital manager. Today, she is the proud owner of Claremont Ranch Animal Hospital, a doctor-owned veterinary clinic that provides individualized care to cats and dogs.
Dr. Rose knew her entire life that she had a connection with animals. Her career in the veterinary field began at age 17 when she started working as a kennel assistant at a high volume small animal hospital. After graduating from high school, she attended the University of Nevada, Las Vegas. During her time in college, she worked full time in a high volume small animal clinic as a lead technician and office manager. After college, she enrolled in veterinary school at Tuskegee University in Alabama. During veterinary school, she continued working in multiple small animal hospitals and a busy animal emergency center as a veterinary technician.
After graduating from veterinary school, she moved back to Las Vegas and practiced as a veterinarian for a busy, high volume small animal hospital for six years. The last three years there, she was the hospital manager. As the hospital manager, she was responsible for mentoring all new doctors, serving as the human resources manager for the clinic, and working as a practicing veterinarian. When she and her family moved to Colorado, she started working as an associate veterinarian for a small animal hospital in Colorado Springs. In 2017, Dr. Rose began the process of opening her veterinary practice – Claremont Ranch Animal Hospital.
When Dr. Rose is not taking care of cats and dogs at her clinic, she enjoys spending time with her family, being outdoors, hiking, and baking. She also adores her pets – nine rescue animals including six cats and three dogs. Dr. Rose thrives on rescuing less fortunate pets. All of her animals have special needs, and if she had not saved them, they would have otherwise been humanely euthanized. Her pets include a cat with one eye, a cat with a fused spine, two cats with diabetes, one cat with hip issues, and one cat that needed open heart surgery at eight weeks old. As for the dogs, one was a healthy pet rescue, and the other two required hip surgery.
Caring for Pets, Clients & The Community
My job as a veterinarian is to serve as a doctor for animals, and also to be an educator and counselor for my clients. I pride myself on my commitment to client education, and my goal every day is to educate my clients, so that they can make the best decisions for their pet's needs. I offer the absolute best veterinary medicine and make sure to surround myself with the most well-educated, compassionate staff that provides the highest quality of care. I care about the members of my community, and I strive to make visits to my clinic comfortable, smooth, and stress-free.